Also known as the-month-Joyce-goes-broke.
But all for good reasons to make people happy!
So it's a good way to go broke, I guess.
First splurge of the month was to get my beloved Sissy a Macbook Air for her 21st birthday!
Happy birthday, the one who shares my bed!!!
(As if the 3 celebrations for you are not enough, heh.)
You're officially an adult now,
although you do not act/look like one.
May wisdom and all good things come your way!
You know I always love you although I don't show it all the time.
♥

I helped plan/coordinate 2 of the celebrations!
I don't have any photos of the 1st celebration because her boyfriend and friends planned this guerilla-style attack when the clock striked 12, with macarons and cake.
We were at home, sans makeup and with horrible going-to-bed hair.
No photographs are allowed to be published on social media platforms/blogs!


We had 2nd surprise celebration for her at Bishan Canopy on Friday.
And it was a successful one because the birthday girl didn't expect to see us all seated and waiting for her arrival!
:D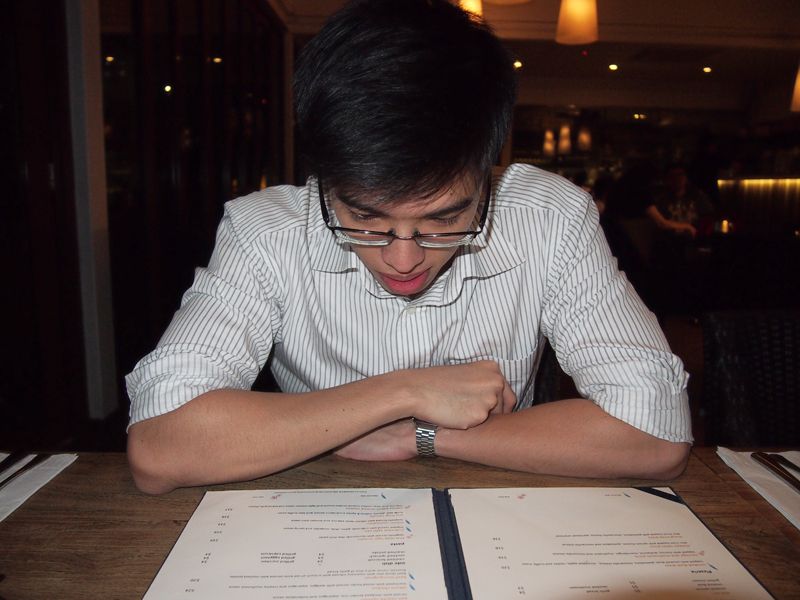 Thom reading the menu because we had too much time to waste while waiting for the surprise party gang to arrive.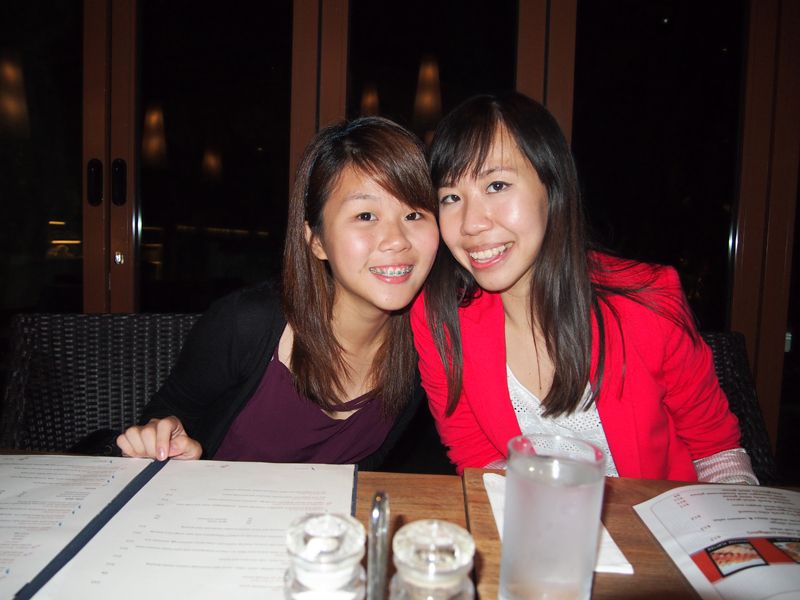 Me and Erica!
:)))
Oh okay wait, hahaha she has a new name called Jasmine now!
She's now my 3rd sister called Jasmine.
LOL.
Sophie and Serchin came toooooo!
:)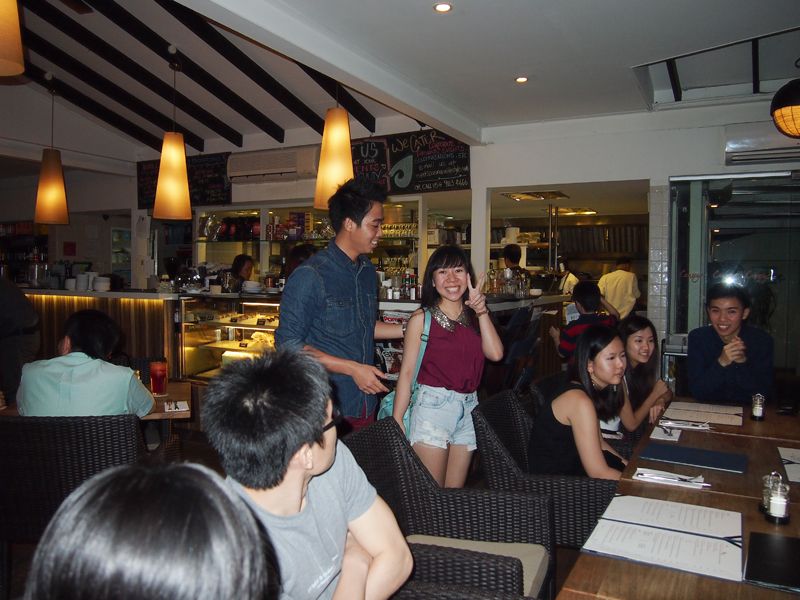 Candid shot of a very happy looking birthday girl!
I'm glad we manage to pull off the surprise, because surprises usually have ways of unveiling themselves before the intended time.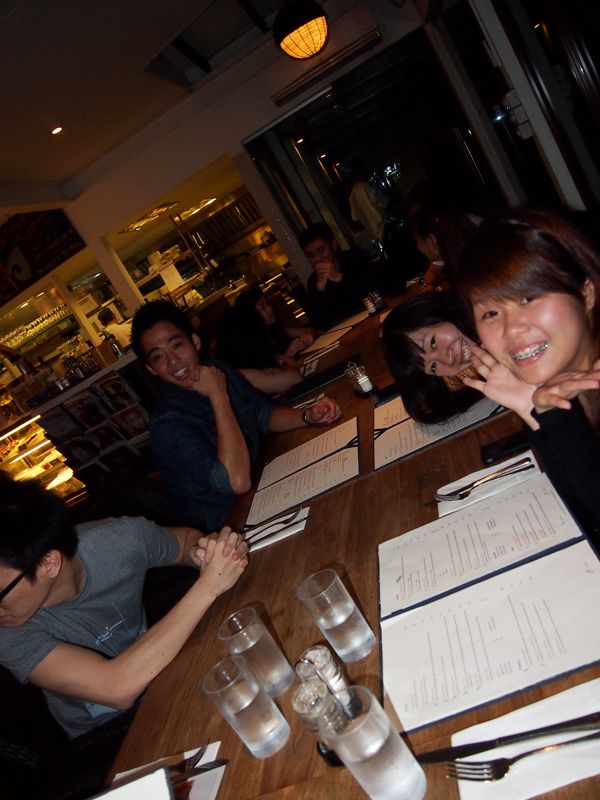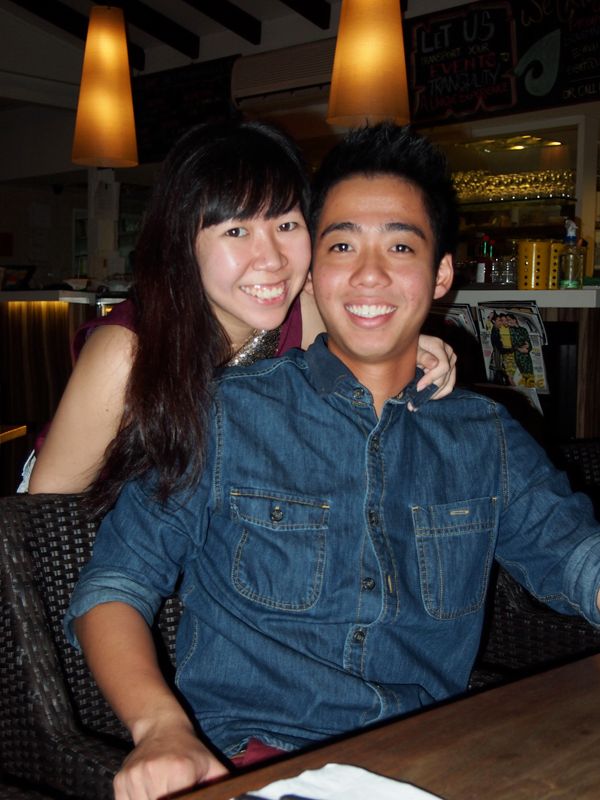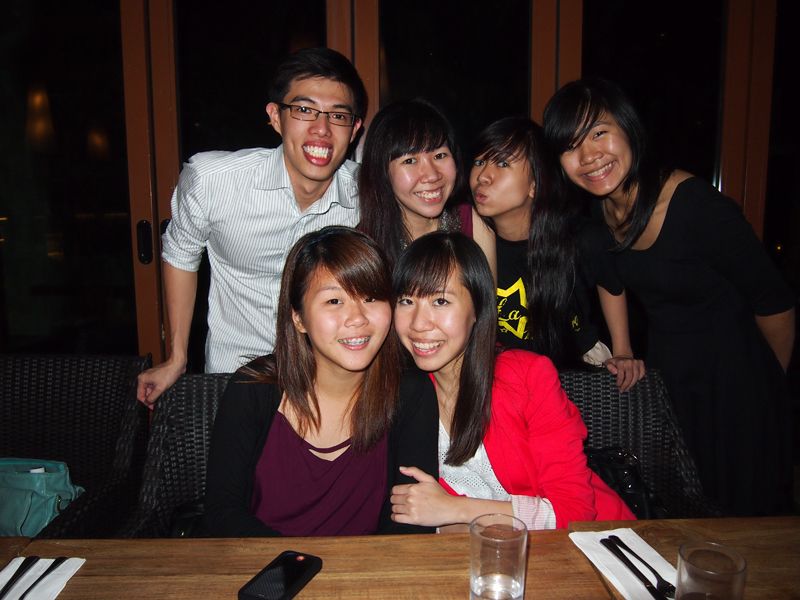 TTR backstage crew!
These are the people who reply your emails and pack your parcels.
Love them to bits for always saving my ass, one way or another.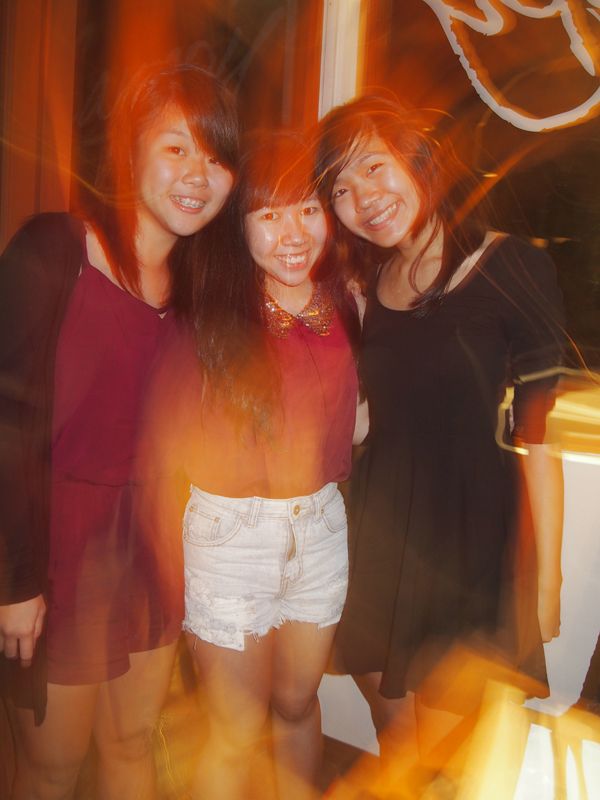 This photo looks too cool to not be posted up!
Like we're in some club, hahahaha.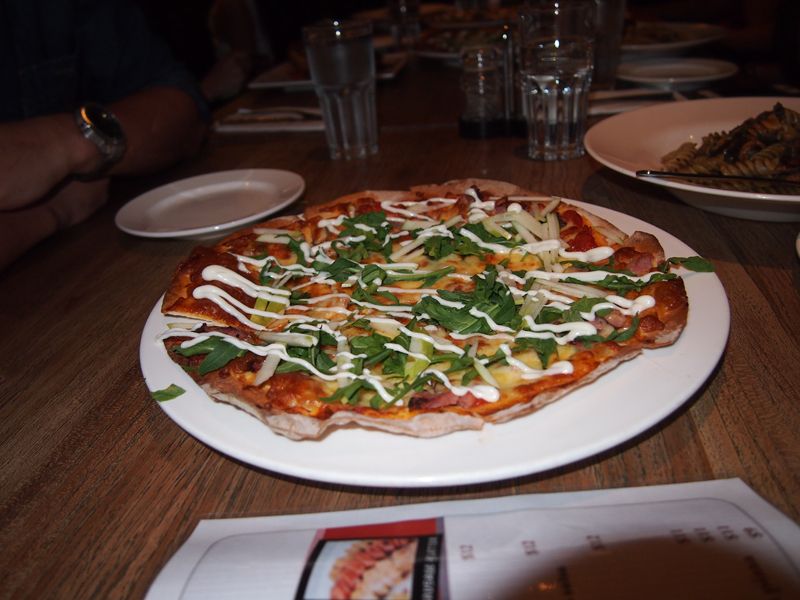 After taking photos of everyone's food,
I realised that I forgot to take a photo of my crabmeat linguine.
#superfail
The food was surprisingly good, even though I had doubts about the location picked by Ben.
Hahaha.
Bishan Canopy is a garden restaurant at Bishan Park.
And it's a pretty good chill out place I would say!
It almost feels like a mini Dempsey with some other restaurant and spa nearby.
:)
21 cupcakes with 21 candles!
;)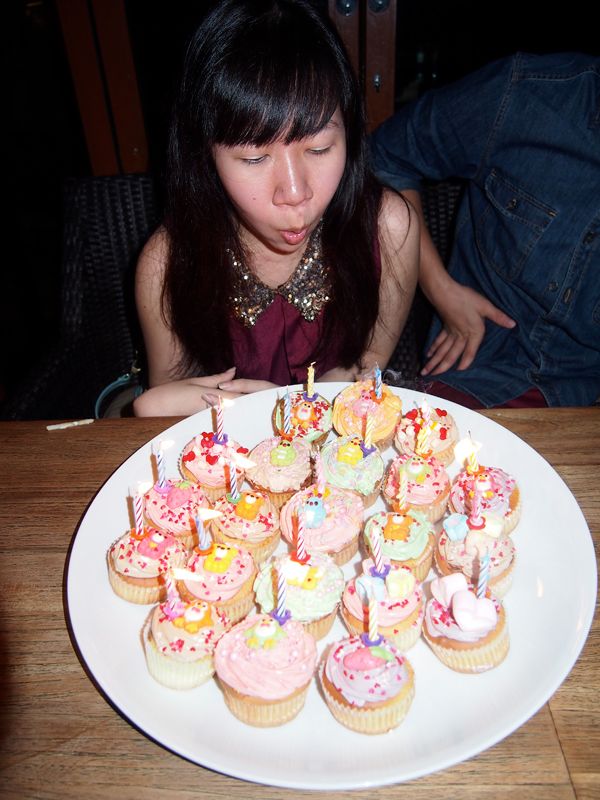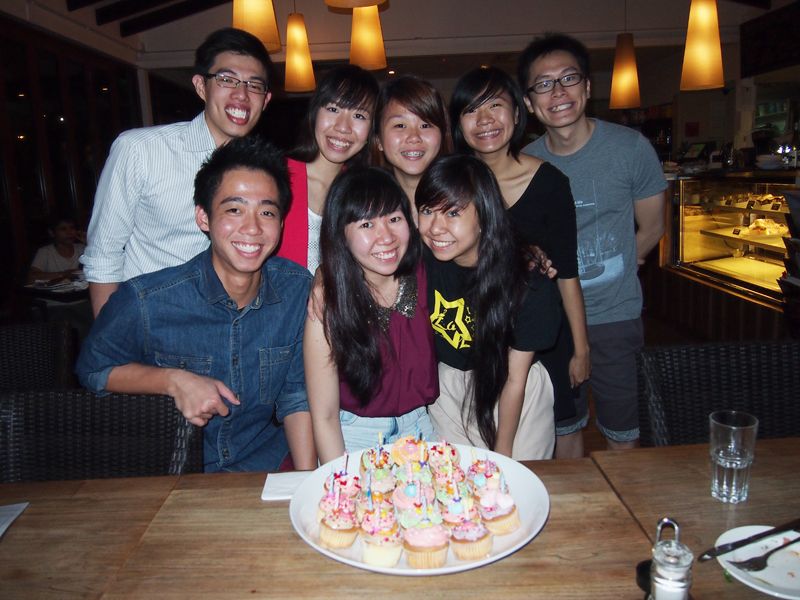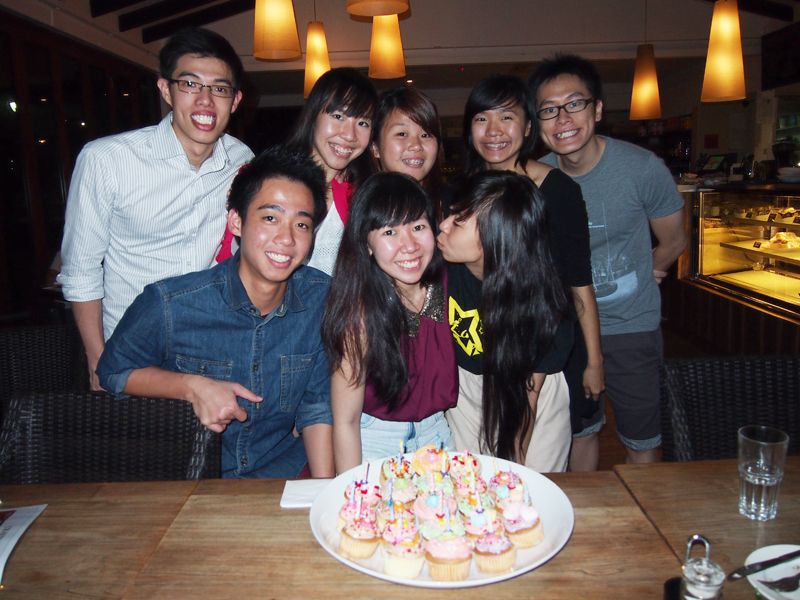 2 dateless souls for the night.
This is their #foreveralone face.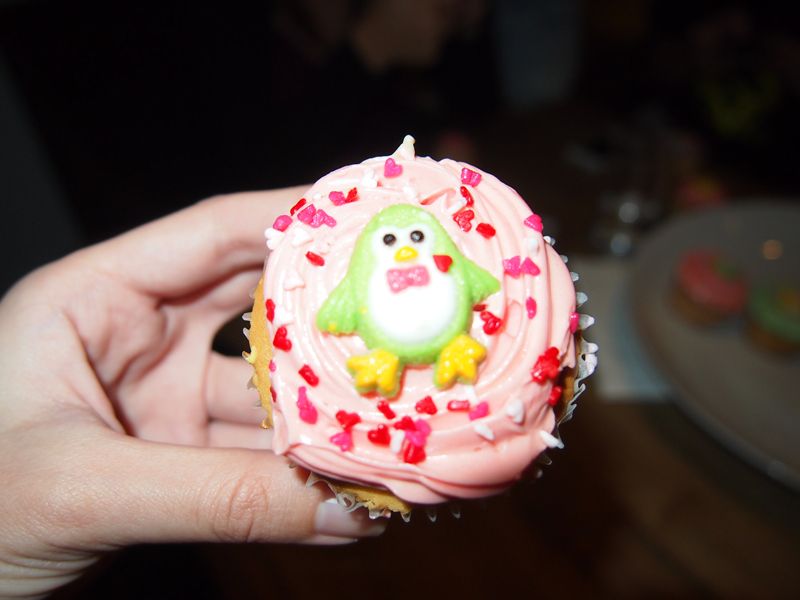 Cute cupcake!
We went for an advanced Mother's Day lunch this afternoon,
because we thought that the crowd would be really overwhelming tomorrow.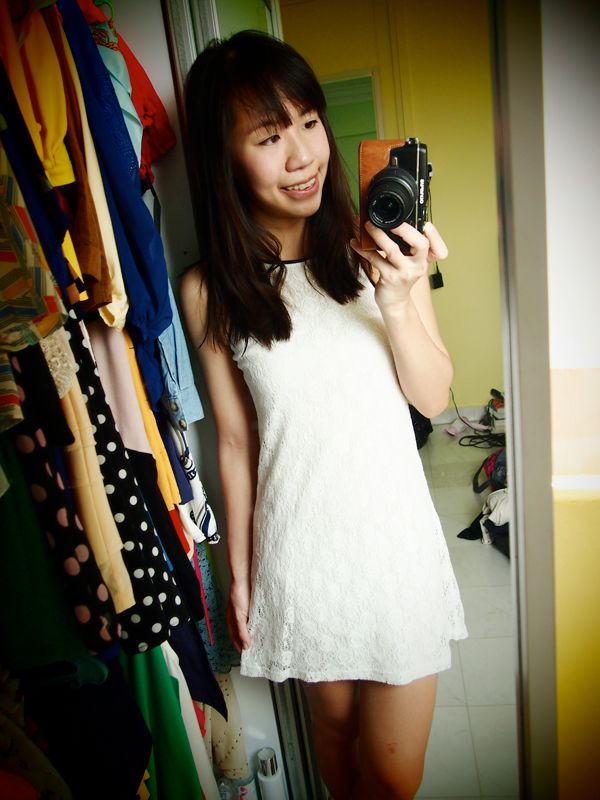 OTD: Dandelion Lace Dress in White.
Launching this dress tomorrow and I absolutely love the scoop in detail at the shoulders!
Bought my original piece from Pull and Bear!
And my awesome suppliers managed to hunt down the exact same lace.
Happy!
:)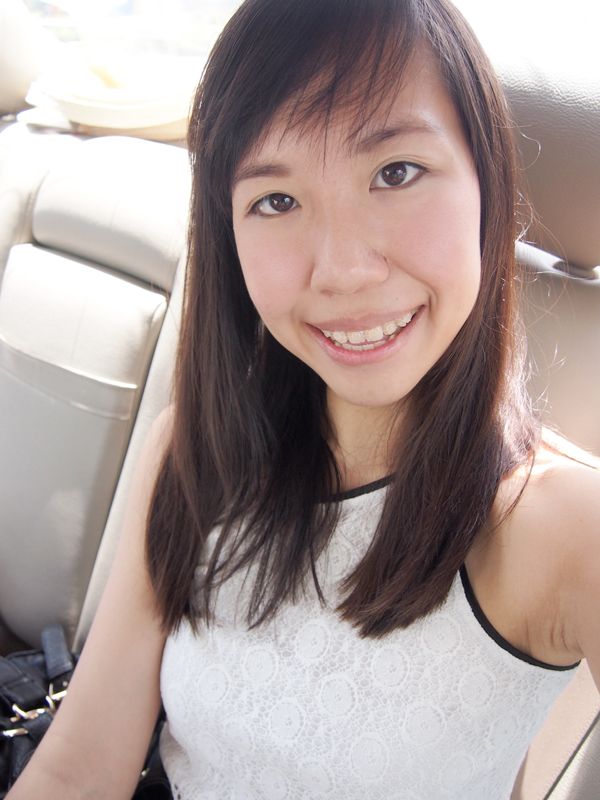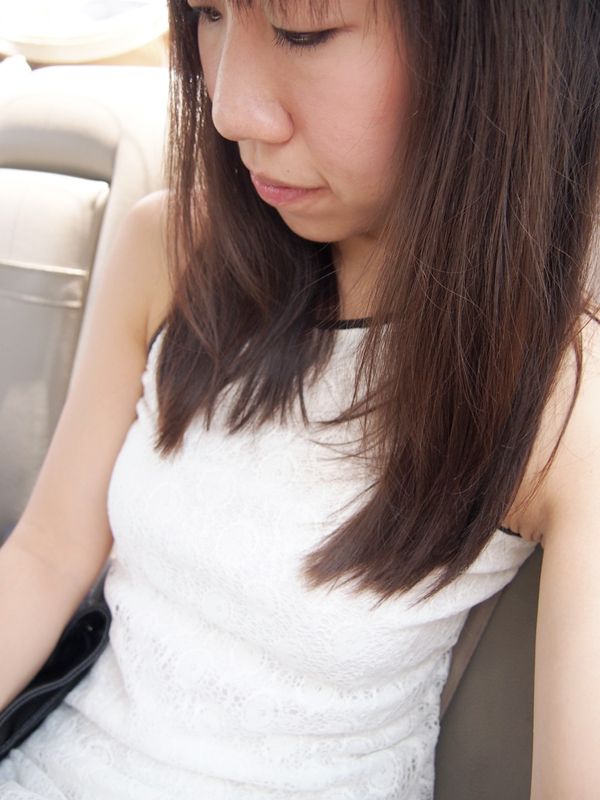 My braces are finally starting to grow on me.
I'm finding it a lot easier to smile with them on now!
:)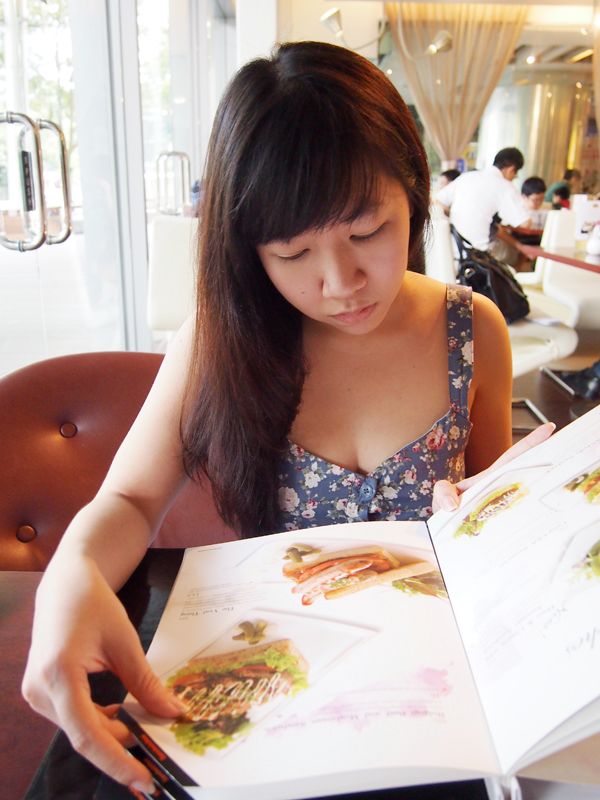 Decided to bring Mum to one of my favourite food places, TCC!
:)
Can't believe I haven't brought her there given how much I love the food there and the fact that Sissy used to work there.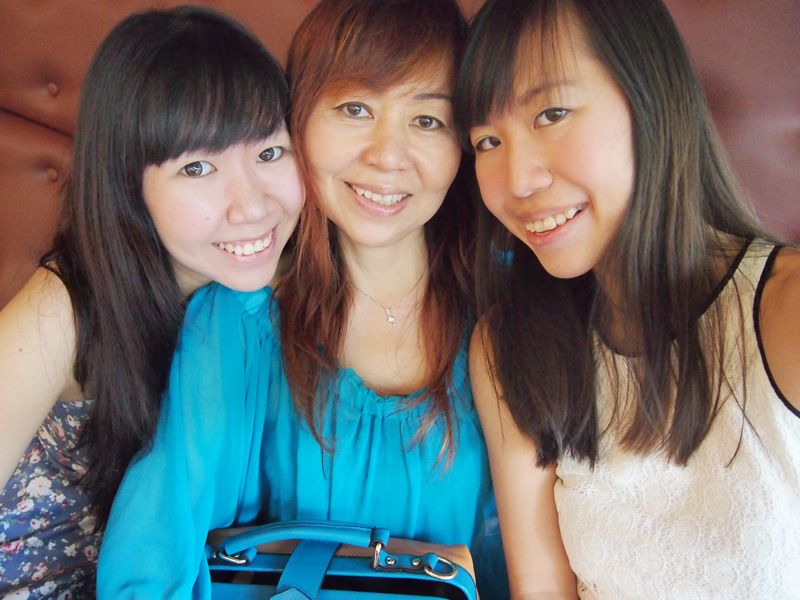 Jessie didn't join us for lunch today. :(
She had a rehearsal for her upcoming drama production.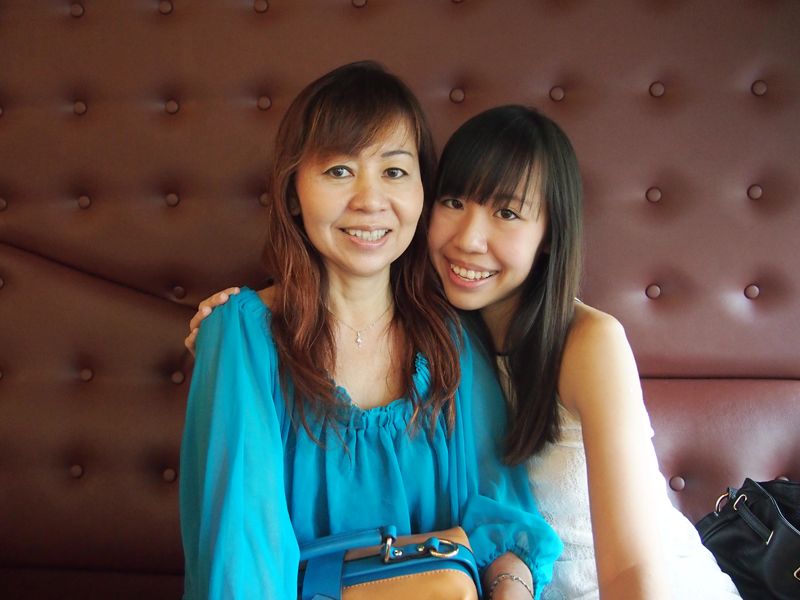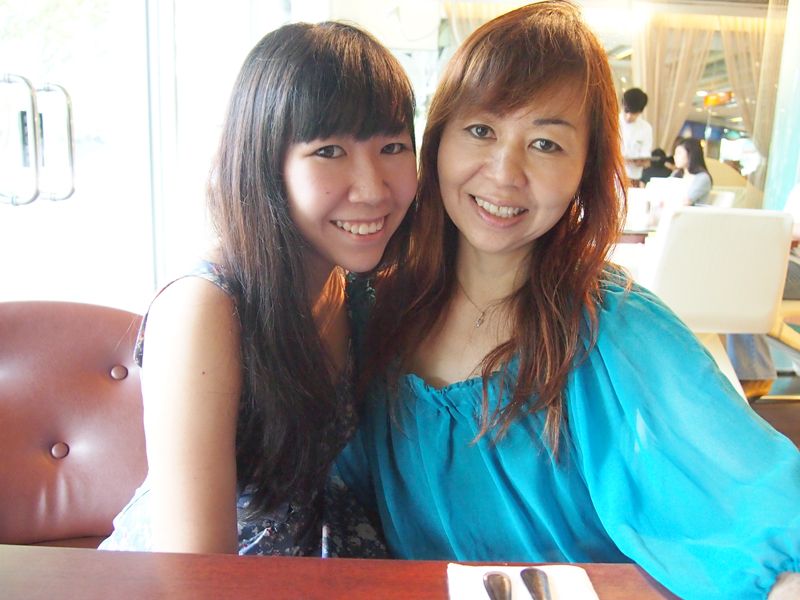 Beef bulgogi sandwich!
Jolene's!
Chilli beef soup to share.
This must be my lucky day because TCC has different soups for every month.
And this is my favourite!
So happy that I get to order this today.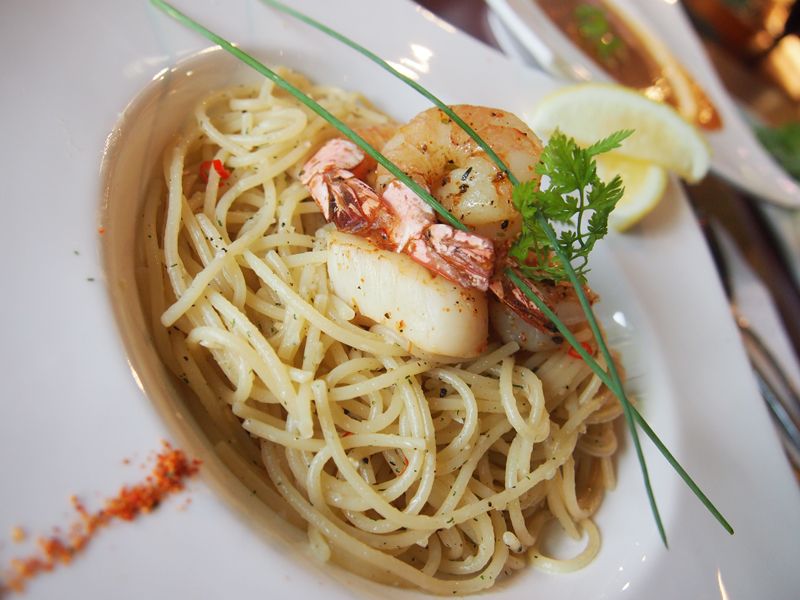 And of course, the very awesome Seafood Aglio Olio that I always order without fail when I'm at TCC.
I think out of 10 visits, I order this on 9.5 visits.
Hahaha.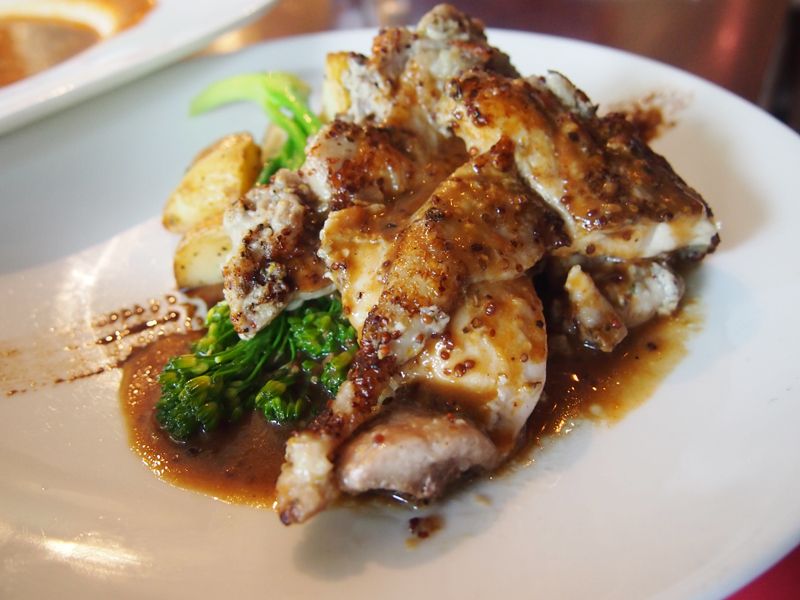 This is damn good too!
What my Mum ordered.
Chicken thigh with honey mustard sauce.
My Mum is very much into Instagram now!
:)))
Mum's half hearted attempt when we told her to make a funny face.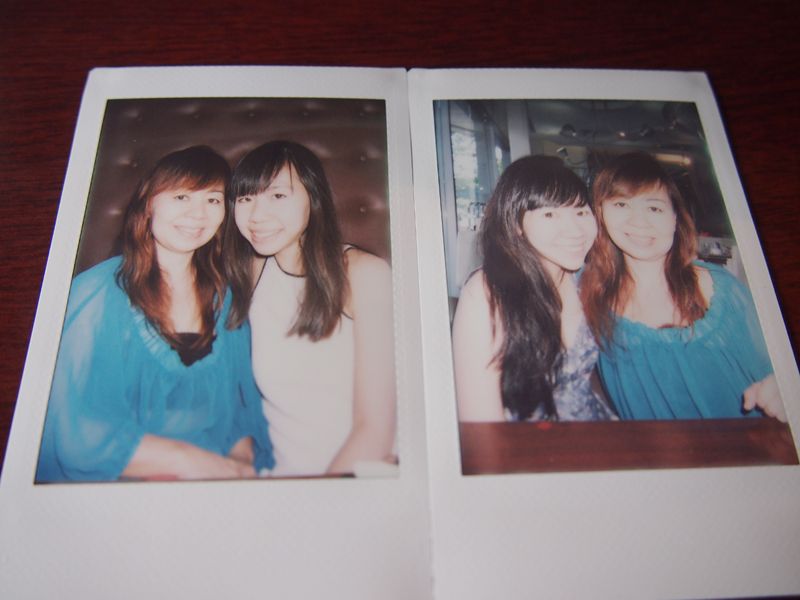 Polaroids for memory's sake.
:)
I was going to also blog about the TTR celebration we had for the May babies today,
but I think that would be too many pictures for a blog post considering how we like to spam photos when we go out together!
Will try to blog it before I head for Japan.
Or maybe not.
If I dont, you can always see them from Jolene/Mel/Dx's blogs!
Things at the office are going great.
We've got the wifi up (YAY),
the racks up (double YAY, no more messy floor),
and everything organised!
I spent more than a day doing it but it's great to see everything fall into place before I head to Japan.
Sissy's feeling insecure about handling things alone but I think it's a good opportunity for her to learn how to shoulder some responsibility and learn how to make decisions on her own.
We used to have someone make the stock racks for us at the previous office,
but my Dad said it was too expensive and he said he knows how to make them and where to get the raw materials.
(I know right?! How resourceful can my Dad get!)
So he came to take the measurements, got the raw materials,
and got his workers + Thom to come help build the racks!
Men at work!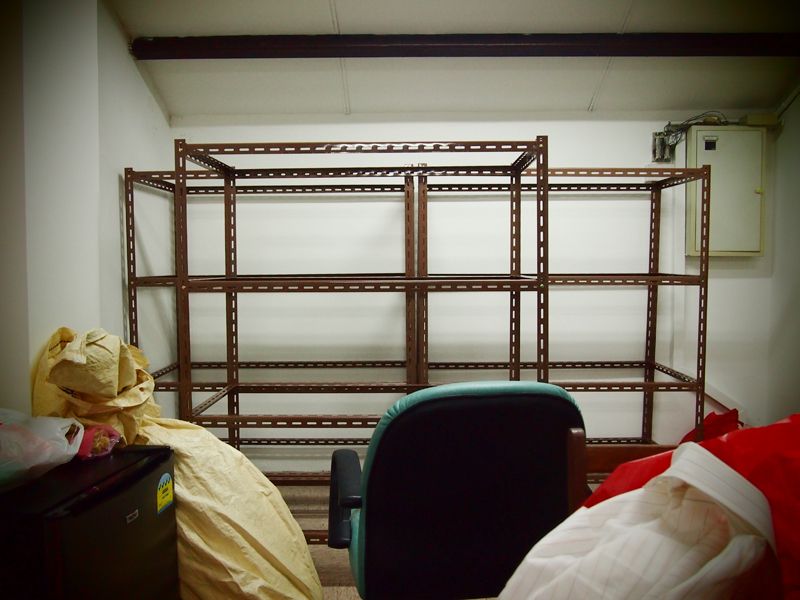 The completed racks!
Anyhow, I was regretting allowing my Dad to help me with these...
Because the edges of the metal strips are really sharp,
and my Dad wanted to rush to finish it,
he got a few deep cuts on his hands.
:'(
But he just shook it off when I asked and continued to work on completing them.
Thinking of it makes me want to cry.
My Dad has never been one to show affection to us,
he doesn't do the whole 'I love you' or words of encouragement thing.
This is the single, most touching thing he did for me these 22 years of my life.
Thank you Dad.
Almost everything on my checklist of 'Things to complete before I go to Japan' is checked,
except for next week's collection which I have yet to finish editing.
:(
So that means I gotta say goodbye here for now!
I will try to reply formspring questions when I'm in Japan,
I'm going to bring my laptop there!
Don't think I'll have time to clear questions before I fly,
so if you've anything to ask for the collection tomorrow please head over to our FB page!
Your questions will be answered to when we check FB tomorrow!
:)
See you when I'm in Japan!!!!